Deep Hydration - Mask Moments - Coconut Gel Sheet Mask
This coconut gel sheet mask is designed to lock in moisture and boost nutrient absorption to protect, brighten and tone the skin. It is imbued with rosemary, orange, lemon and jasmine.
• An effective coconut gel sheet mask
Save 20% on this product through 5/14 – Coupon "MothersDay20" automatically applied at checkout.
*Ships free with $75+ order
| | |
| --- | --- |
| Weight | 2 oz |
| Dimensions | 4 × 1 × 4 in |
| Brand | Mask Moments |
| Item ID | MM-Calming |
Ceramide, beta-glucan, trehalose, sodium hyaluronate, allantoin, Hollyhock Root Extract; Licorice Root Extract; Barbary Fig Extract, Cactus Extract, among others.
This is a coconut gel sheet mask that is designed to lock in moisture and boosts nutrient absorption to protect the skin while brightening and toning. Features Rosemary, Orange, Lemon and Jasmine!
Naturally restoring bio-cellulose is the latest in skincare technology which uses fermented coconut jelly to hold onto the active solutions 20 times as much as their dry weight! Unlike paper or gel masks, it's breathable, bio-degradable and anti-microbial, and naturally heals, restores and calms inflammation without irritating your skin!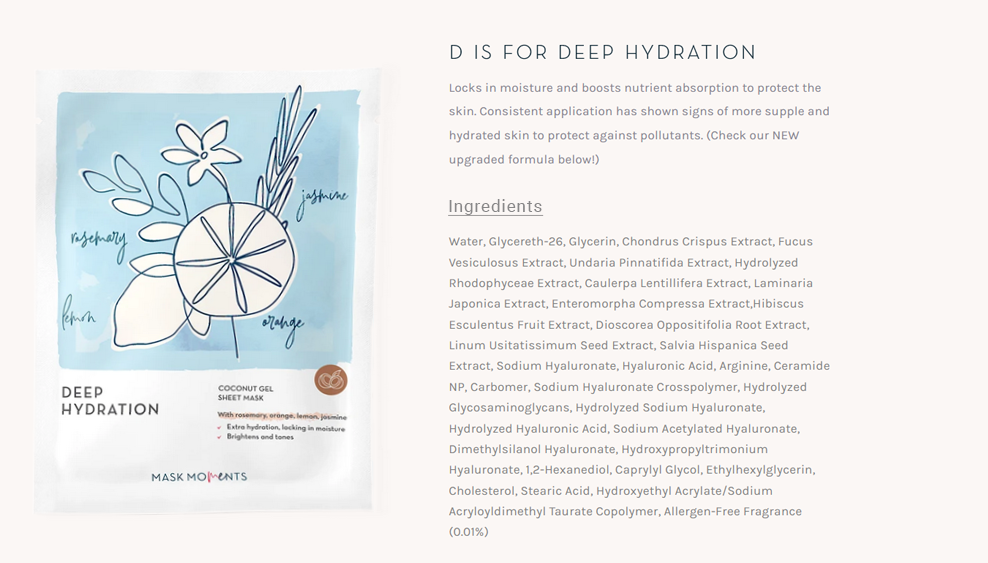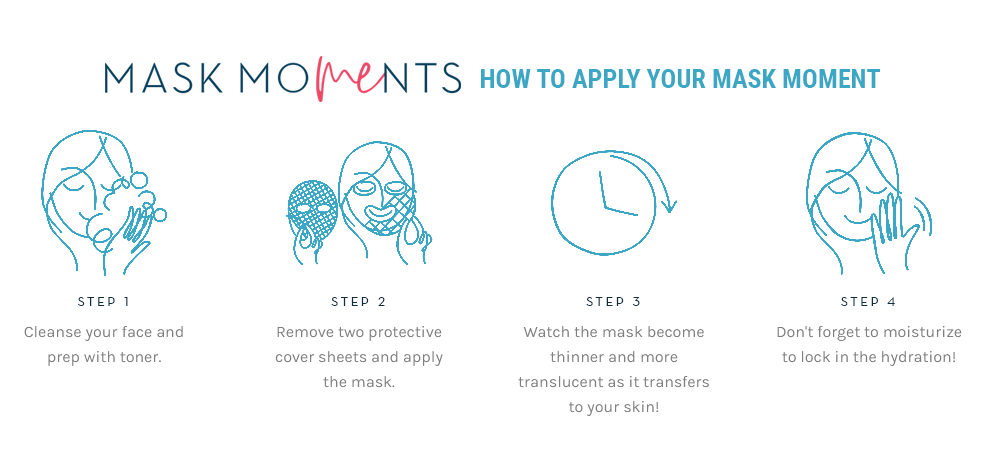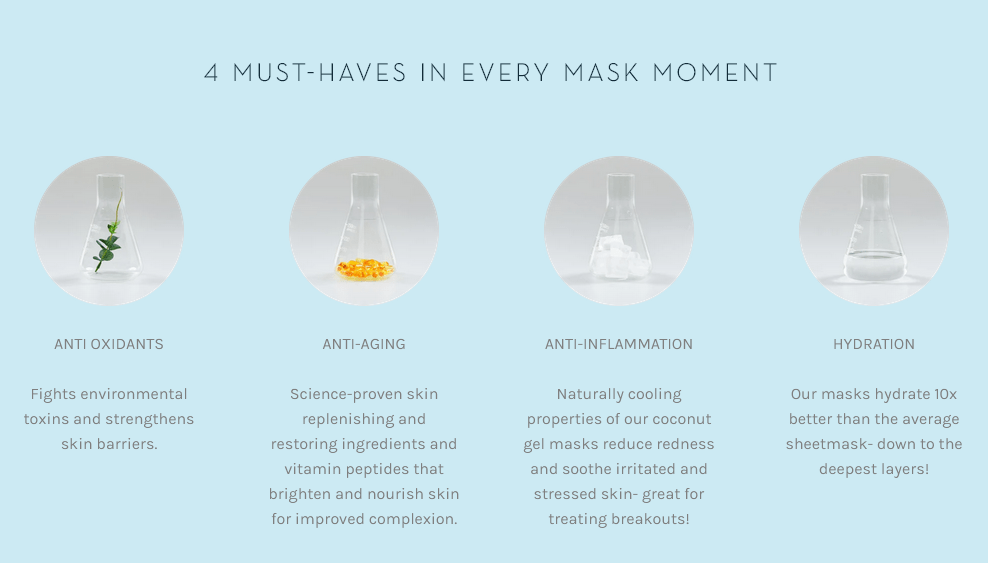 | | |
| --- | --- |
| Weight | 2 oz |
| Dimensions | 4 × 1 × 4 in |
| Brand | Mask Moments |
| Item ID | MM-Calming |
Your Recently Viewed Products