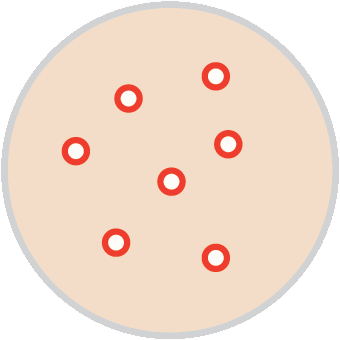 Congestion Bumps & Whiteheads
Deionized water, propylene glycol, PEG-100 stearate, cetyl alcohol, glyceryl stearate, glycerin, decyl oleate, stearic acid, polysorbate 80, evening primrose oil, urea peroxide, zinc sulfate, pyridoxine hydrochloride, essential oil.
A powerful, multiple-action cream that deep cleans blemish-prone skin, gently unblocking pores and removing unwanted debris. Urea peroxide targets the acne-causing bacteria while a unique combination of vitamins, zinc and organic acids help prevent an over-production of sebum.